New Heartbeat Sidebar
Heartbeat is a social network and the new sidebar simplifies connecting with strangers based on common interest.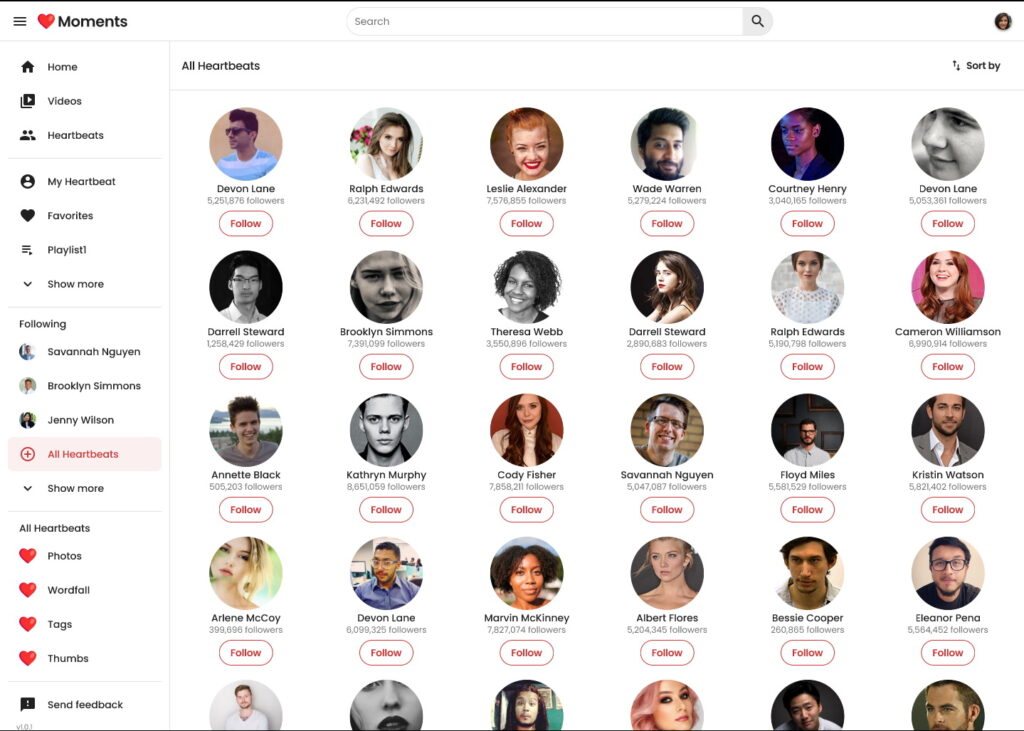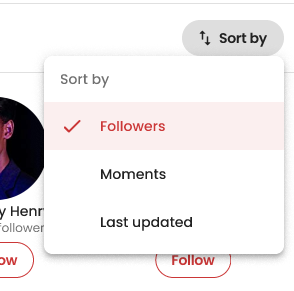 Change the sidebar to:
Home
Heartbeats
Videos
Creators (currently "All Heartbeats")
——————————–
My
Heartbeat
(Playlist 1)
(Playlist 2)
Show more
——————————–
Heartbeats I follow
(Creator 1)
(Creator 2)
(Creator 3)
Show more
——————————–
More from Heartbeat
Photos
Viki
Freedom!
Show more
Clicking "Show more" in "More from Heartbeat":
Let's move "Favorites" into a tab in "My Heartbeat" so that everyone else can see your favorites, not just you 😊
I moved the word "My" into a heading from "My heartbeat".
I put "Heartbeats" above "Videos" because "Heartbeats" are your personalized feed of content based on who you follow and (in the future) what our platform suggests based on what you watched before.
"Creators" is "All Heartbeats". The single word "Creators" sounds better than the compound phrase "All Heartbeats".